CWB.IE IN ASSOCIATION WITH LIVE AT SEMPLE STADIUM PRESENTS
TIPP CLASSICAL
Fri 20th & Sat 21st Sept 2019
Semple Stadium, Thurles, Tipperary
Get The Gang Back Together!
** DAY BY DAY BREAKDOWN **
** BRAND NEW ADDITIONS **
** FOOD FÉILE curated by chef KEVIN THORNTON **
All performing with the Irish Chamber Orchestra
Curated by Tom Dunne
FRIDAY, 20 SEPTEMBER
                             HORSLIPS

SHANE MACGOWAN with

special guests

TRANSVISION VAMP

THE STUNNING (full show)

FRANK AND WALTERS

PICTUREHOUSE

All playing with IRISH CHAMBER ORCHESTRA

Festival Hosts:

DUSTIN The Turkey & TOM DUNNE

DJs MICKY MAC &  WILL LEAHY

JERRY FISH PRESENTS…

THE BLIZZARDS

THE PALE

BITCH FALCON

THUMPER

JACK O'ROURKE

JESTER

MONTAUK HOTEL

       & The Circus Sideshow Performers!

**MIDNIGHT SILENT DISCO**

KORMAC V FERGAL D'ARCY (Today FM)
SATURDAY, 21 SEPTEMBER
IRISH CHAMBER ORCHESTRA PLUS +

SULTANS OF PING

THERAPY?

THE FAT LADY SINGS

THIN LIZZY's  BRIAN DOWNEY & ERIC BELL

MUNDY

ELEANOR MCEVOY

SOMETHING HAPPENS

All playing with IRISH CHAMBER ORCHESTRA

Festival Hosts:

DUSTIN The Turkey & TOM DUNNE

DJs MICKY MAC &  WILL LEAHY

JERRY FISH PRESENTS…

JERRY FISH

JACK O'ROURKE

THUMPER

              CROW BLACK CHICKEN

LILAC

Sunmachene

BRIGHT FALLS

       & The Circus Sideshow Performers!

**MIDNIGHT SILENT DISCO**

LE GALAXIE V ED SMITH (Today FM)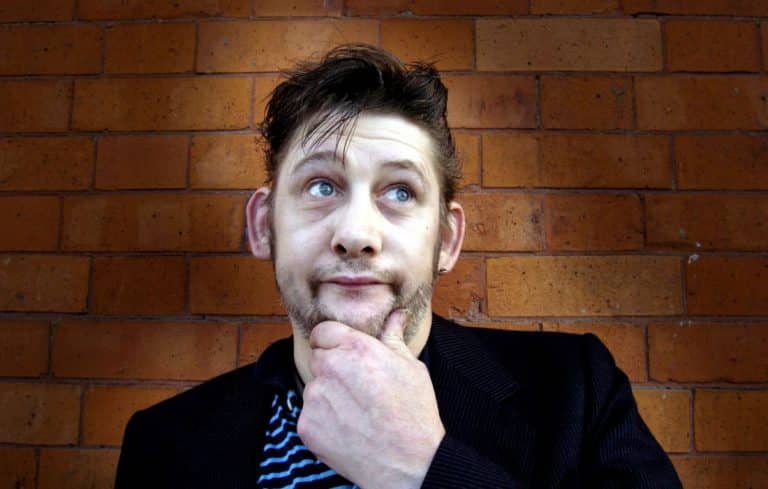 Get the gang back together as some of the greatest ever Irish bands return to Semple Stadium and this time with a full orchestra behind them! Last year Feile Classical shone a new light on the classic Irish Songbook with Irish rock anthems performed by the original bands but with a new twist behind them in the shape of the Irish Chamber Orchestra. Two sold-out nights at Semple Stadium, a No.1 album and an RTE TV documentary airing this Summer meant it was always going to happen again and so this February, a new weekend-long festival "Tipp Classical" was born.
With some of the most iconic Irish bands ever already announced, now curator Tom Dunne and his team have added MORE CLASSIC ACTS, the new JERRY FISH STAGE, and TWO ICONIC PERFORMANCES as the next release of "Feile for Grown Ups " – Tipp Classical.
The band who brought rock 'n' roll rebellion to Trad and spawned a musical movement in the '70s, the legends that are HORSLIPS will join the Irish Chamber Orchestra for a rendition of "Dearg Doom" and their other classics bound to bring the house down.
Two of the most iconic musicians in Irish rock history, original Thin Lizzy founder members BRIAN DOWNEY & ERIC BELL will reunite with Brian's band Alive and Dangerous and the Irish Chamber Orchestra for a world debut performance with new arrangements of classic Lizzy songs such as "Whisky in the Jar", "The Rocker" and "Waiting for an Alibi" – with some very special guests. This promises to be a very special celebration of the legacy of Phil Lynott and Thin Lizzy.
In another one off, world debut show, Tipp Classical present THE MUSIC OF SHANE MACGOWAN with Special Guests. Iconic musician and proud Tipperary man SHANE MACGOWAN is one of the world's greatest songwriters. To celebrate his legendary songbook, the Irish Chamber Orchestra and Shane are collaborating with a host of guests for one night only. Shane has been a true originator and it's fitting that this celebration of his life and work is coming full circle back to the place he calls home, Tipperary.
Our first wave of acts previously announced includes Corks finest, the inimitable SULTANS OF PING, the exuberant THE STUNNING, the uncompromising THERAPY?, Transvision Vamps singer WENDY JAMES. Bringing all his hits MUNDY and his band. Trailblazers SOMETHING HAPPENS, the sublime THE FRANK & WALTERS. Nineties indie-pop group PICTUREHOUSE. One of the finest Irish bands THE FAT LADY SINGS, the incredibleELEANOR MCEVOY and all with soaring strings provided by the IRISH CHAMBER ORCHESTRA.
JERRY FISH PRESENTS…
THE BLIZZARDS – THE PALE – BITCH FALCON – THUMPER
JACK O'ROURKE – JESTER – MONTAUK HOTEL – JERRY FISH
CROW BLACK CHICKEN – LILAC – BRIGHT FALLS
& The Circus Sideshow Performers!
From playing the main stage last year with the reunited An Emotional Fish, Jerry Fish returns to Thurles this year to perform but has also curated a super special selection of some of the finest young bands in the country. Feast your eyes on the plethora of acts that will be performing…
Platinum album selling artists THE BLIZZARDS are joining us! The four-piece punk-pop outfit, ooze with charisma and energy. We can't wait to hear hits such as "Trust Me I'm A Doctor" and "Fantasy". We also have beautifully haunting vocals from Irish singer-songwriter JACK O'ROURKE. His 2019 debut album 'Dreamcatcher' received critical acclaim, he is one of the most captivating Irish songwriters around today.
KORMAC is a unique DJ, composer, big band leader and multi-instrumentalist. His impressive live performances are what sets Kormac apart, known for his stunning visuals, we are in for a real treat. Dublin band BITCH FALCON mix elements of rock, grunge, and electro-pop yet blending seamlessly to create an unforgettable wall of sound. The bands ferocious and distinctive live shows make an even bigger impact.
90s legends THE PALE are releasing a brand new album "Merciful Hour" out 24 May. A prolific Irish band with a career spanning 25 years and know for hits such as "Dog With No Tails" and "Such Dumb Luck" and not to mention their hit track "Butterfly". Kilkenny band ENGINE ALLEY cut through the prevailing grey of early '90s Dublin with their colourful, flamboyant take on post-punk surreal rock. Renowned for their energetic performances, they are a closely-knit musical whirlwind. Expect all the hits, misses & more!
Noise-pop sextet from Dublin, THUMPER have a reputation for raucous and frenzied live shows, each show is an exercise in unpredictability. Gearing up for their next release 'Out of Body Auto-Message', a 5 track vinyl out May 25th. It's no wonder THUMPER are consistently topping the "Ones To Watch"!
Tipperary based trio CROW BLACK CHICKEN have earned back-pats aplenty for their charming Southern sound, their positive energy on stage with foot-stomping rhythms and bluesy rock'n'roll vibes. 5-piece Tipperary bandJESTER are flying the flag for those still in love with the notion that music comes from the soul. Their recent debut album "Shadows Need A Light" which is bursting full of rock anthems.
Hailing from Thurles, BRIGHT FALLS play music with hints of folk, roots, country, americana with their own unique take and a strong emphasis on storytelling. They have a variety of influences from Neil Young and Ryan Adams right through to Kanye West. Keep an eye on these local lads as they are on the rise. Dublin indie-pop quartet MONTAUK HOTEL bring you tunes with a glimmer of early 80s indie-pop, fusing strong melodies, glistening guitars and punchy beats to create their own shimmering sound.
** TAKING PLACE ACROSS BOTH DAYS AT THE FESTIVAL **
To curate and host the TIPPERARY FOOD FÉILE, we are delighted to welcome chef extraordinaire KEVIN THORNTON. This is a first for an Irish festival to have on board a 2 star Michelin chef to curate the whole festival food offering. Kevin has been creating exceptional dishes for 26 years and is known as a creative genius with food. Thornton's is the only Irish restaurant ever to have featured in the prestigious World's 50 Best Restaurants (ranked no 25).
TRIBAL TALKS
With JOHN MEAGHER (Irish Independent) PAUL COLLINS (Today FM) and THE 2 JOHNNIES
A festival favourite from last year, we're bringing back the TRIBAL TALKS live from The Dome. The Music & Sports Conversations will be hosted by Irish Independent journalist and Tipperary native John Meagher. Co-hosting with fellow Tipp media legend PAUL COLLINS. Paul recently finished up his radio duties with Today FM, where he spent two decades there in Sport, he is a fountain of sporting knowledge with quick wit – these talks are sure to bring heated debate with tongues remaining firmly in cheeks!
Joining Tribal Talks – it's the hugely popular Tipperary comedy duo THE 2 JOHNNIES. Part of the fabric of the Irish Entertainment scene and known for their mix of sketches, stand-up comedy and songs that capture the uniquely funny side of all things Irish. The guys have performed to sold-out audiences of over 20,000 people! Their YouTube channel has over 8 million views, their "The 2 Johnnies Podcast" has been No.1 in the Irish Podcast charts and with 175,000 followers on Facebook – the incredible stats just keep coming!
Bringing the beat back to the street, we've got the massive midnight SILENT DISCO and titans of 90s radio Micky Mac V Will Leahy. Our main stage host and Feile veteran Dustin the Turkey will join us once again to wreak havoc on the Tribal Talks, the main stage and the town of Thurles – you have been warned!
Our FOOD AND DRINK VILLAGE will feature the Prosecco Tent and Applemans Secret Garden, the food fayre will have an abundance of local Tipperary produce to keep you fuelled. Dingle Distillery will be on hand pouring their signature gin and vodka all weekend in refreshing cocktails. Tipperary Festival Foods Pop-Up will be on-site serving up mouth-watering breakfast, lunch and dinner.
We'll have not one but THREE Glamping options within the Tipp Classical Eco-Glampsite, so why not treat yourself to some creature comforts with tribal cosy pre-pitched tents; Tipis and Yurts or luxury furnished Bell Tent and of course we'll have all the amenities set up for the trusty Campervans. To find out more and to purchase passes visitwww.TippClassical.com
Get the gang back together and book your Tipp Classical tickets now – the craic will be 90's!
Tickets are on sale NOW through our exclusive ticketing partner Eventbrite via www.TippClassical.com
Physical Tickets are available in Lar Na Pairce, Thurles
€159.50 incl. booking fee – Weekend Ticket
€89.50 incl. booking fee – Friday Day Ticket
€89.50 incl. booking fee – Saturday Day Ticket
€150.00 incl. booking fee – Campervan Ticket
For further information please visit our brand spanking new website www.tippclassical.com
Tipp Classical Facebook  //Tipp Classical Twitter  // Tipp Classical Instagram
Don't forget to tag your social media posts: #TippClassical
Tipp Classical is strictly over 18's event.
For further media information:
Stef Edwards,   Stef@WeAreRedHead.com   | 086 1594764
Tipperary GAA partner with Tipp Classical Festival for a brilliantly unique Fundraising Initiative
The GAA is the lifeblood of many local communities and fundraising is crucial in keeping them going. GAA clubs the length and breadth of the country know this only too well.
Whether it's new jerseys, a fresh coat of paint in the changing rooms, or even a brand new clubhouse, fundraising is a staple to maintaining any club and its grounds.
With this in mind, Tipperary GAA and Tipp Classical are delighted to have partnered for this unique fundraising initiative giving these clubs the opportunity to raise valuable funds and here's how!
Every Tipp Classical Festival Ticket sold to a loyal Tipperary club supporter comes with a discount.
And 100% of that discount value goes back to the club.
The more tickets bought through your club the more money the club makes. 
Last years festival brought an estimated €12 million boost to the local economy. With an expanded 2-day festival this year it will be an even bigger offering as it will cater up to 30,000 fans in Semple Stadium.
Beyond the stadium, the fantastic FMC Music Trail of Liberty Square expands to include more venues throughout the town.
Again, this September, Thurles plays host to some iconic and legendary performers as they descend upon the grounds of Semple Stadium and the country's brightest up and comers playing throughout the town.
This year's festival taking place on Friday 20th and Saturday 21stSeptember announced new additions and a day by day listing last week  with Thin Lizzy, The Horslips and Shane Mc Gowan joining The Stunning, Sultans of Ping and many others at the newly expanded festival..
Semple Stadium Chairman Con Hogan said : "The revival of the music festival at Semple Stadium proved a wonderful hit last year, evoking great memories of the Feiles of the '90s. This year we have an even better lineup and now club members are being given the opportunity to support their club while purchasing their tickets for Tipp Classical 2019. For every ticket purchased the club will receive back €10 for a one day ticket or €15 for a weekend ticket. This is a great opportunity to generate funds for your club, your juvenile club, your camogie club, and your ladies football club. So let's make a major Tipperary effort on this one. Contact your members, get them to purchase tickets on the Tipp Classical website under your club's name. They'll be guaranteed wonderful entertainment by some of Ireland's top entertainers and the Irish Concert Orchestra, and they will be generating funds for the Club and the County. A win-win for everybody!!"
| | | | | |
| --- | --- | --- | --- | --- |
| DETAIL | SALE PRICE | COMMISSION | QUANTITY | |
| WEEKEND TICKET | €159.50 | €15.00 | 100 | €1,500.00 |
| DAY TICKET | €89.50 | €10.00 | 200 | €2,000.00 |
| POTENTIAL CLUB FUNDS | | | | €3,500.00 |