As we continue to move through the challenges of Covid 19, work is progressing on track to complete our approved work programmes and projects in the Thurles Municipal District, in the towns of Thurles, Templemore and Roscrea and the surrounding areas.
The Schedule of Municipal District works programme in the sum of €9,752,963 is progressing now to completion and includes areas such as Housing Maintenance, Roads Programme (improvement & maintenance), safety schemes and bridge rehabilitation, and schemes such as the Local Improvement Scheme and Community Involvement Scheme, street cleaning, burial ground maintenance, maintenance of amenities and drainage. 
Grants approved earlier in the year amounting to €108,544 are being drawn down by the various groups including the categories of Burial Ground Grants, Tidy Towns Grants, Residents Association Grants and grants to Sporting Organisations and Tipperary County Council is delighted to support these groups. 
The General Municipal Allocation for 2020 amounting to €212,556 provides essential funding to many projects including grant schemes such as the Festival and Events Grant Scheme, Resident Association Grant Schemes, Christmas Lighting Contributions and Village Enhancement Works across the District, contributions to organisations and match funding for economic development opportunities. Unfortunately, due to Covid-19 some of the groups were unable to hold events this year but we will hopefully look forward to bigger and better events in 2021 all going well. 
Other major projects currently being progressed are: 
 Thurles Town Centre Renewal Strategy which is currently at draft stage and on public display in the district offices. 
 Development of the building known as the Farm Building in Thurles. This is currently at Part 8 stage and on public display in the district offices. 
 Liberty Square Enhancement Scheme – The new car park at Slievenamon Road is now completed and will no doubt be a welcome addition to the town of Thurles providing a further 87 car parking spaces. 
 Roscrea Enhancement Scheme – Phase 1 – Improvements works at Market Square are ongoing. 
 Templemore Town Hall – Phase 2 – Enterprise and Cultural Centre with associated Civic Plaza. This exciting project is moving forward with appointment of Design Team and detailed designs in progress with completion of detailed design by end of March 2021. 
In addition to the major projects listed above, there are a number of other projects at various stages of progress. 
Other Initiatives 
Thurles Municipal District, in conjunction with the Town Forum has developed a shop local campaign which is currently being rolled out in Thurles and will also be extended out to Roscrea and Templemore. While there is an emphasis on town centre businesses, it is open to any business to get involved in this very worthwhile initiative. Engagement to date has been very good with a number of local businesses featured in this campaign. 
Businesses can also get involved in Shop Local Tipperary which is a county wide initiative and any business wishing to get involved may send a private message to the page outlining a short story about their business, and to send a link to their social media platforms. 
A Voluntary Tourism Office for Thurles and its surrounding area is being opened, located in the Lár na Páirce building. This will give a base to help local tourism providers, the hospitality businesses, pubs, cafes and shops to get information about their services and products out there. It will help to provide support in overcoming the challenges of Covid-19 for the tourism providers in the town. Tipperary County Council is delighted to be able to provide support to this venture. 
Cllr Noel Coonan, Cathaoirleach Thurles Municipal District states: 
"As Cathaoirleach of Thurles Municipal District, I am conscious that we continue to work through the challenges of Covid-19. I am very pleased with the progress to date, while acknowledging that there is still more to be done. I would like to compliment our communities and business people in how they have faced these challenges head on." 
Eamon Lonergan, Acting District Manager states: 
"The Council is still very much at the fore front of the delivery of essential public services during this time. While works were affected during the year, the programme is now very much on track and nearing completion. 
The €9.7 million investment in roads, housing, public realm and amenity works is a significant one and the level of planning, detailed design and management required by the District is substantial." 
For further information contact 
Thurles Municipal District Offices at customerservices@tipperarycoco.ie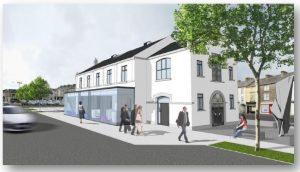 Templemore Town Hall: Phase 2 – Enterprise and Cultural Centre, with associated Civic Plaza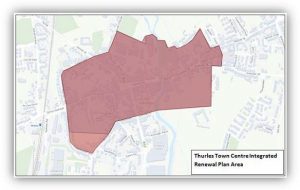 Thurles Town Centre Renewal Strategy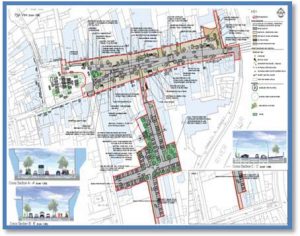 Liberty Square Enhancement Scheme Thurles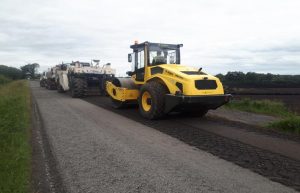 Road recycling works carried out at Knock, Roscrea 
Resurfacing and Relining works Main Street Borrisoleigh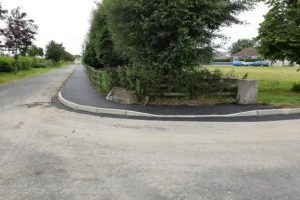 GMA Works – replacement of footpaths outside St Kevin's Park in Littleton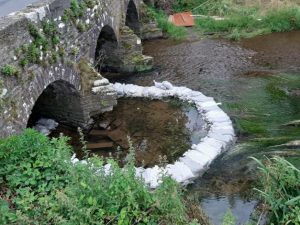 Bridge rehabilitation works in conjunction with local fisheries at Pallas Borrisoleigh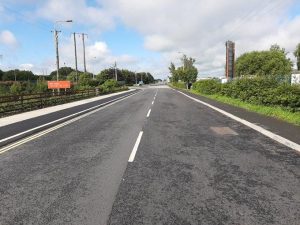 Enhancement works completed on approach to Benamore Industrial Estate, Roscrea 
GMA funded works at Gortagarry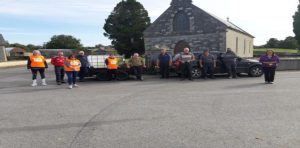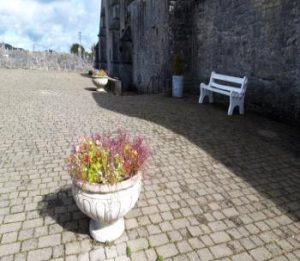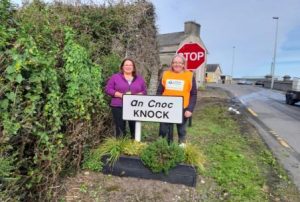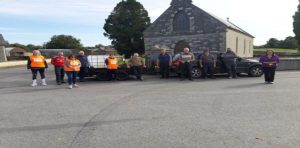 Works done by Tidy Towns/Village Committees