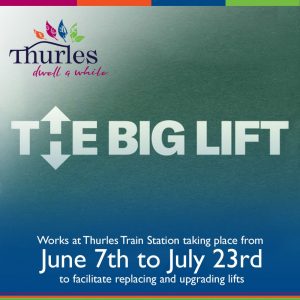 The Big Lift means big improvements for people with mobility issues.
As part of The Big Lift, lifts in Thurles Train station will be unavailable from June 7th while works are carried out.
There may be some disruptions during this time, but this work will provide extra reliable station access for everyone in the future.
While works are being carried out, alternative arrangements will be advised for customers of reduced mobility to ensure continued access at the station.
Please contact Thurles Train Station on (0504) 21 733 for more information on alternative arrangements.